Faq
Hey! That's a lot of questions! No worries. There's a lot of answers, too!
My shoes aren't in my package.
No worries! shoes and boots ship separately from the other items in your order via UPS. Log into your account. The tracking # for your footwear will be under your orders.
I saw a charge was on my online banking when I placed my order. Now it's gone. Why?
What you are seeing is an authorization. When you place an order, an authorization is made verifying that you have the available credit to make the purchase. But this isnot a charge! We do not actually charge your card until we ship your order. Sometimes an authorization shows on your statement as "pending" or "unsettled activity". There is no problem with your order. We are processing it as fast as we can and you will be notified when your order ships to you.
What you are seeing is an authorization, which is later converted to a charge when we ship your order. It is not two charges. It is the same transaction. One verifies and holds the funds, the other takes those held funds as a charge.
Do you ship to....
Probably! We ship to U.S, U.S territories, APO's, Canada, Australia, Western Europe, Great Britain, Ireland, Scandinavia, New Zealand and Japan
It says my order was declined but you charged me!
Our system verifies the billing addresses of orders for everyone's security, and will decline orders if the billing address or the 3 digit CVC code is wrong. What you are seeing was the initial authorization. It will drop off in several hours per your bank's policy. PLEASE double check your billing info and CVC before resubmitting an order.
I placed an order and the payment still says pending at Paypal, Amazon Pay, etc. Why?
We believe in only taking your money when we ship your order! Status will be pending til we ship.
My order was canceled. When will I get my refund?
We do not believe in taking your money til we ship. Exception-special order corsets. Any authorization holds will be canceled for canceled orders.
Can you mark my foreign parcel as a gift so I don't have to pay duty on it?
Where are you based? What currency are your prices in?
We are in the U.S in the lovely and cold state of Massachusetts. Our prices are U.S dollars.
How do you ship? Do you ship to PO Boxes?
We ship via USPS. Footwear ships UPS or FedEx. And Yes! We DO ship to po boxes!
I saw something i liked but it's sold out in my size. When will you be getting more?
Please inquire below and we'll check for you! Be sure to Include your size and we'll check into it!
Do you do custom Clothing? Can you alter the clothing you sell?
We do not. Consult your local dry cleaner. They often do either alterations or will know a local source who does.
I had store credit from a few years ago and it won't accept my code!
We changed platforms in April of 2017. All store credits were magically transferred to your account and will appear when you check out! No more codes needed! (if you haven't visited since 2017, you will need to reset your password)
Are You looking for Models?
I returned something. How do I redeem my store credit?
Your store credit is applied to your account. It will magically appear when you check out and be deducted from your total. Make sure you are logged in so the system knows you are you!
But I didn't create an account! I checked out as guest!
Our system creates an account for you after you check out. An email is sent inviting you to set your password. Just set your password and log in! Your credit will be available at checkout.
Shipping is based on weight and destination. Just view your cart and select "add info" next to shipping for a quote.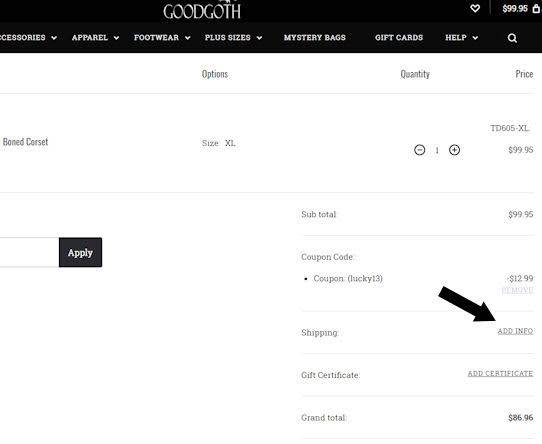 Still got a question? submit a Help ticket. We'll get back to you as soon as we can (Please note our regular Business hours are Mon-Fri. Weekend and Holiday inquiries may take a day or two for us to respond- thanx!
****Asking if you can get something by a certain date? Please include the name, size and color of the item(s), your location and what your event date is. This will help us provide you the most accurate and up to date info. Thanks! You're awesome!****
(PLEASE DOUBLE CHECK YOUR EMAIL ADDRESS. IF IT'S NOT CORRECT, WE CAN'T REPLY. THANKS)