Description
You love a Surprise.
Steel Boned Corset Mystery Bag guarantees you 1 steel boned corset of our choosing in your selected size. Buy more than 1 and we'll make 'em different! Image images for illustrative purposes only.
Excitement included at no additional charge. May be special purchases or discontinued styles or may be brand new styles or best sellers!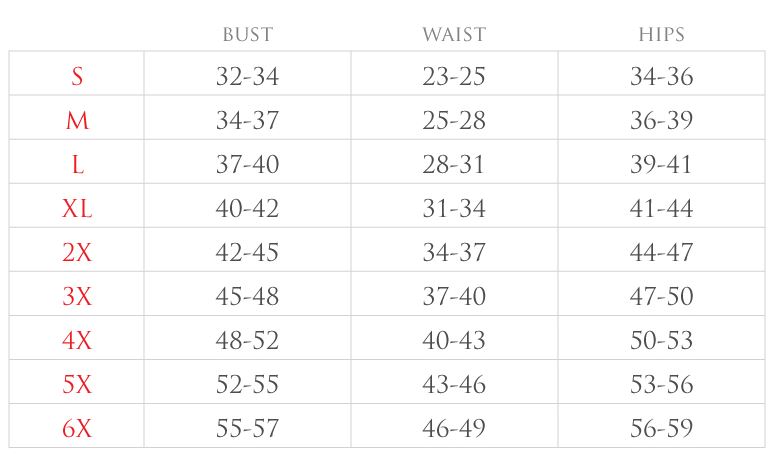 View All
Close
15 Reviews
Steel-Boned Corset Mystery Bag

Loved it! It was beautiful and a great deal! I would definitely do this again!

Recieved steam punk corset

Corset fits really well and has an attachable bag and leather belt set.

I got the purple starkling corset, which is worth $150. It is a bit loose in the bust, but it's beautiful.

I got the Slither Green corset! So happy with it. It fits perfectly and will be so much fun to use as a costume piece. Just a heads up for those who are pondering which size to order... There is plenty of room in the back of the corset to lace it several inches bigger than the sizes on the size chart. It's okay to get a size smaller than your bust and hip measurements, because you can make it several inches bigger on all measurements by lacing it looser.

I have received 3 of these corset and every one of them i love i has also started a YouTube Un-Bagging Video to show them off

Love these... I have gotten 6 and they have all been awesome. I do wish there was the option of ordering a mystery underbust or overbust, but love it anyway.

I got a black underbust corset with a rather plain design. It's comfortable and I like it. It was worth the price to try a steel boned corset. This is my first underbust corset and I think I prefer the overbust corsets, in general, but I think this was a good value and I will get use out of it.

I just got my steel boned corset mystery bag today, and I LOVE IT! I love steel boned corsets and have been wanting to get more underbusts. GoodGoth read my mind! Payed $69 and got the Black and Burgundy Underbust Corset, actually priced $119.95-123.95! I AM ECSTATIC about my new corset! Will definitely get another mystery bag at some point in the future! So many great choices, mystery bags make it easier and comes with a surprise!

I actually got this last year, surprised I forgot to leave a review. Loved the corset I got- black and read plaid with buckles and chains- would recommend.
View All
Close